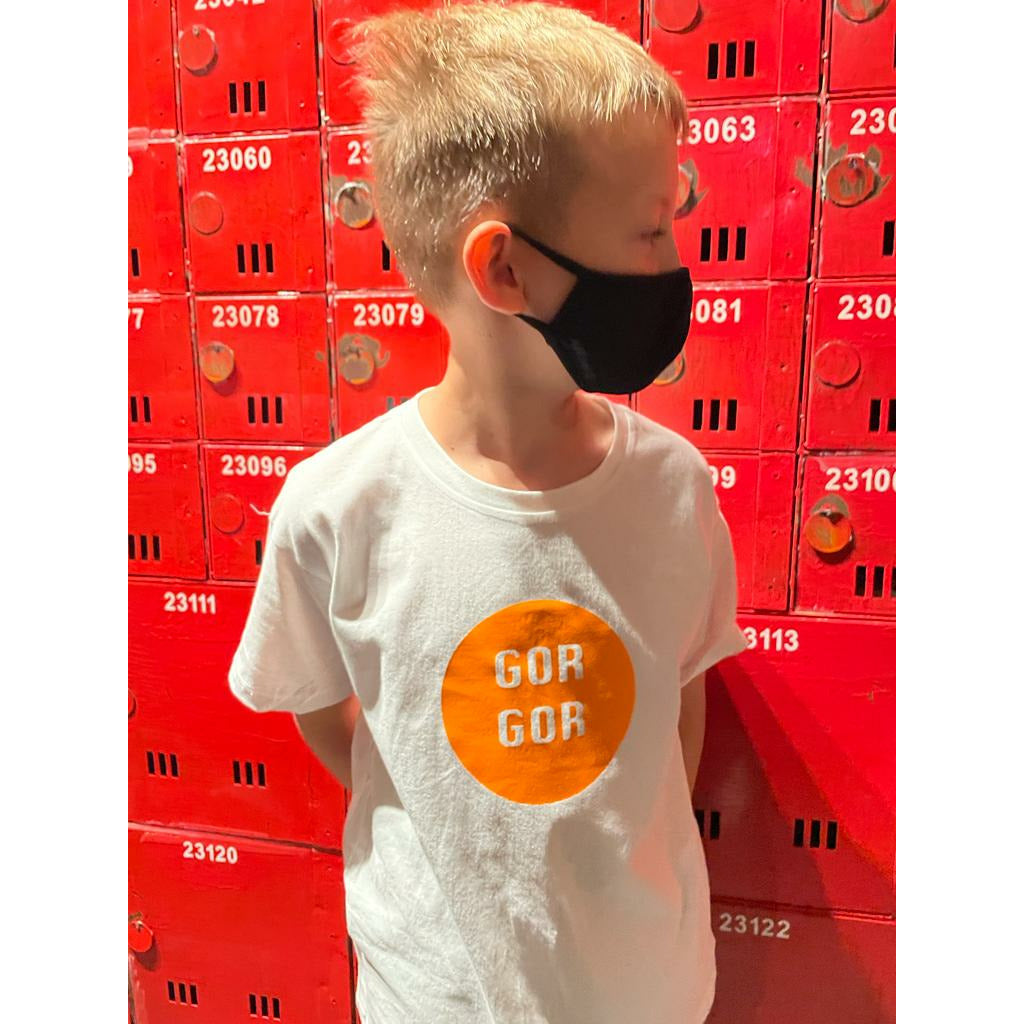 KIDS T-SHIRT: Hong Kong Style Brother Sister (8 sizes)
Size:
92cm (approx age 1.5-2 years)
Phrase:
Mui Mui (Little Sister)
MADE TO ORDER -* Item will be dispatched within 4 business days*

What a cute Hong Kong style way to celebrate siblings! Choose from a selection of Cantonese and Mandarin terms of endearment. This range of phrases means little/big brother or sister and is printed on T-shirts and Baby Onesies using a vibrant neon orange vinyl!
Details
Choose from two colours of T-shirts (white and grey marl)
8 x T-shirt sizes available (92/98/104/110/120/130/140/150cm)
6 Phrases to choose from:
'Mui Mui' - means little sister
'Gor Gor' - means big brother
'Sai Lo' - means younger brother
'Ga Ze' - means older sister
'Jie Jie' - means big sister
'Di Di' - means younger brother