Our Story
We hope you enjoy what we have loved creating
Our Beginnings
As a family, our expertise in paper dates back more than 100 years. The smell of ink and the sound of the printing press still evoke fond nostalgia for us all- we feel a great bond to the industry.
In 2013, as mother of young children, I was looking for a way to continue our distinguished tradition of sourcing high quality, responsibly sourced, paper while having the flexibility to spend time with my little ones.
My mother's side of the family is Hong Kong Chinese, whilst my father's side hails from Birmingham, England. I thought it would be fun to creatively explore these two cultures through the medium of printed stationery. Our greeting cards tell our story by fusing the HK-style graphics with very Western humour.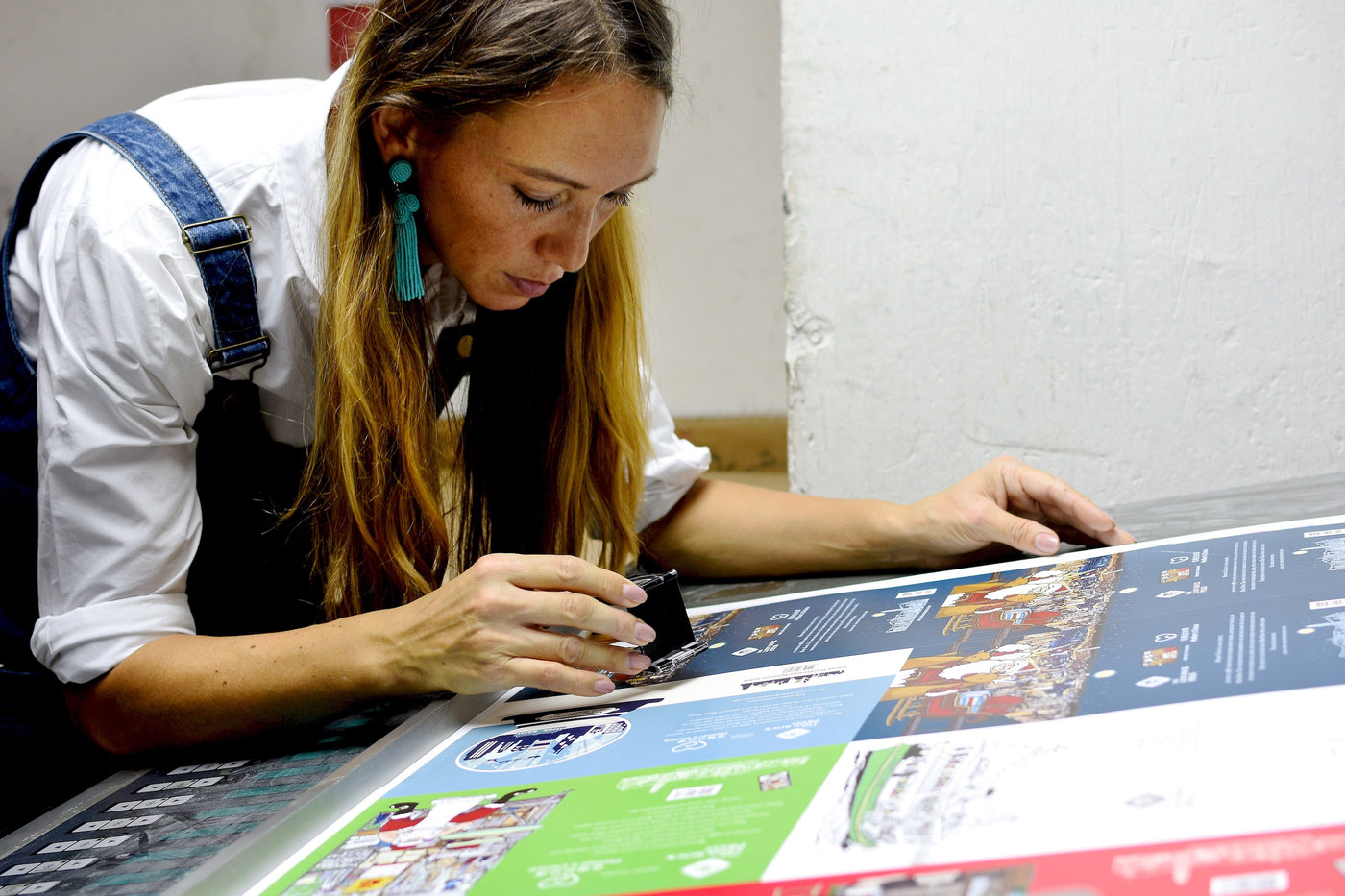 Our Greatest Asset
Family is absolutely the key to our success. My great-grandfather founded our paper business almost 120 years ago, and my 90 year-old grandfather and his brothers still work every day in the office. We are inspired by the lessons they teach us about the value of hard work and discipline.
One of our main goals at The Lion Rock Press is to produce high quality, affordable products. Our long-standing contacts in the paper and printing world allow us to keep our costs low, which we, in turn, pass on to our customers. Together, we have created a collection of products where it is easy and fun to buy original and beautiful items for all occasions without breaking the bank.
Family is essential to keeping our costs down in other ways. Virtually every single greeting card and gift tag was folded and packed by my 90 year-old Grandmother in her Mid-Levels home, until she died last year. She would go down to Sheung Wan to buy the plastic sleeves that they needed to be packed in for the retailers, and buy the ribbons for the gift tags in a tiny shop in Sham Shui Po. She would sit in front of her game shows and fold and pack cards happily for many hours. If there were no cards to fold or pack, she would call and want to know why? Aren't they selling? When will they be delivered? It was a running family joke.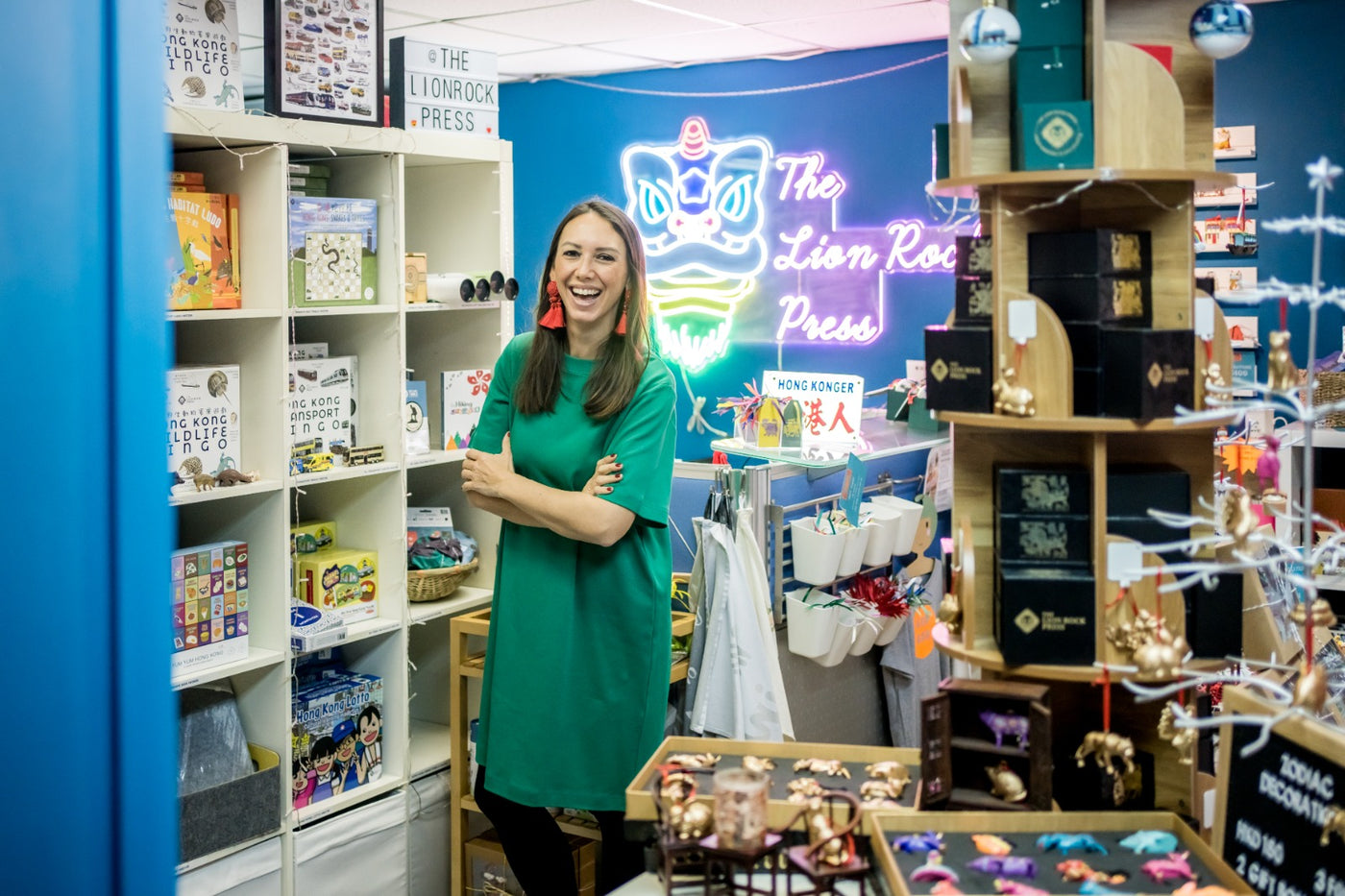 My beloved uncle, only a few years older than me- a great friend and ally- is also instrumental in helping with sourcing and production. I lean heavily on him in the busiest times when he generously drives around doing deliveries and helps me with production details since he has many years of experience in the industry.
Now my children are older, they are able (and willing!) to help with the packing and the stress testing of new products. I listen to their suggestions because, after all, these products are made for them- and children like them- so their opinion matters. They say "it takes a village", and it is certainly true for me. Friends and family generously lend their help and support, my suppliers are hand-picked family businesses who share our values, and I am fortunate enough to have a remarkably loyal customer base who offer their encouragement- not just by buying our products- but by sharing our posts, liking our photos, writing testimonials, telling their friends about us and writing lovely messages of support.. we feel incredibly lucky to have enjoyed the success we have, despite the unsettled times, and are thankful to every single person who has helped build this brand into more than I ever dreamed of. 
We hope you enjoy what we have loved creating.