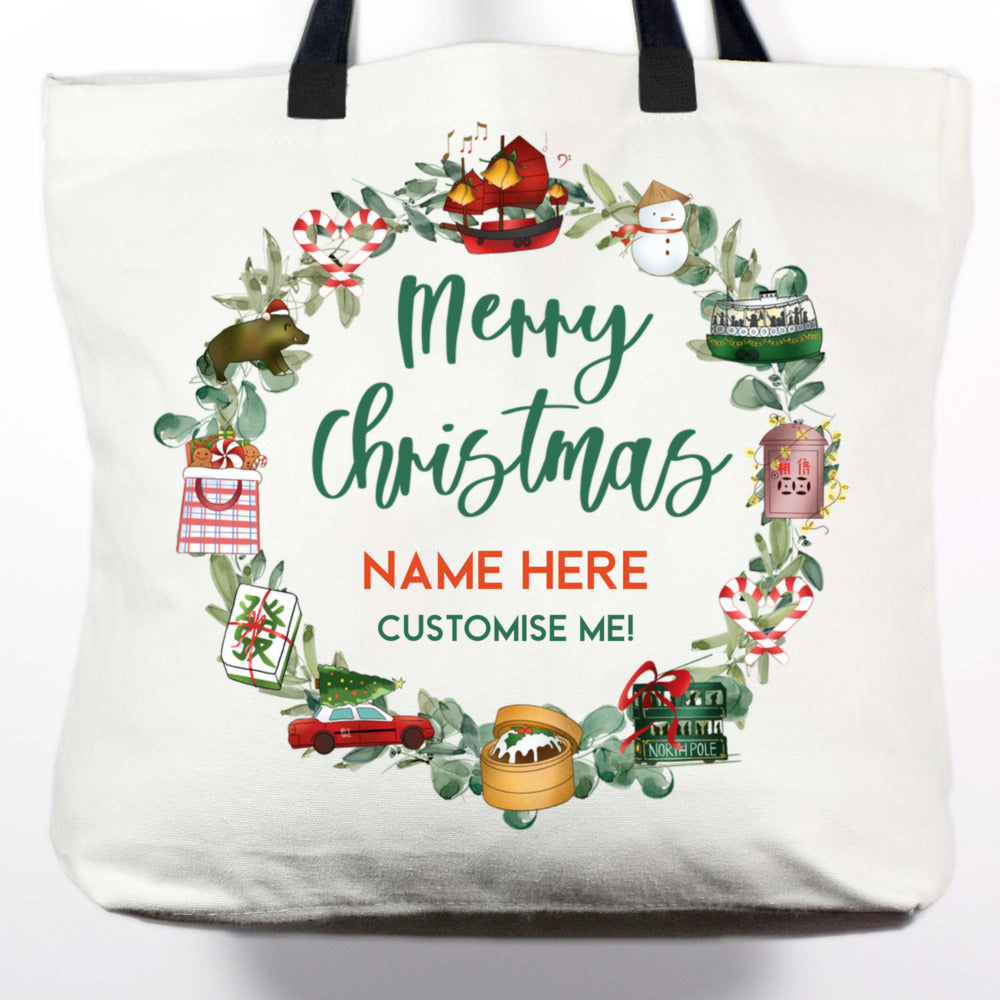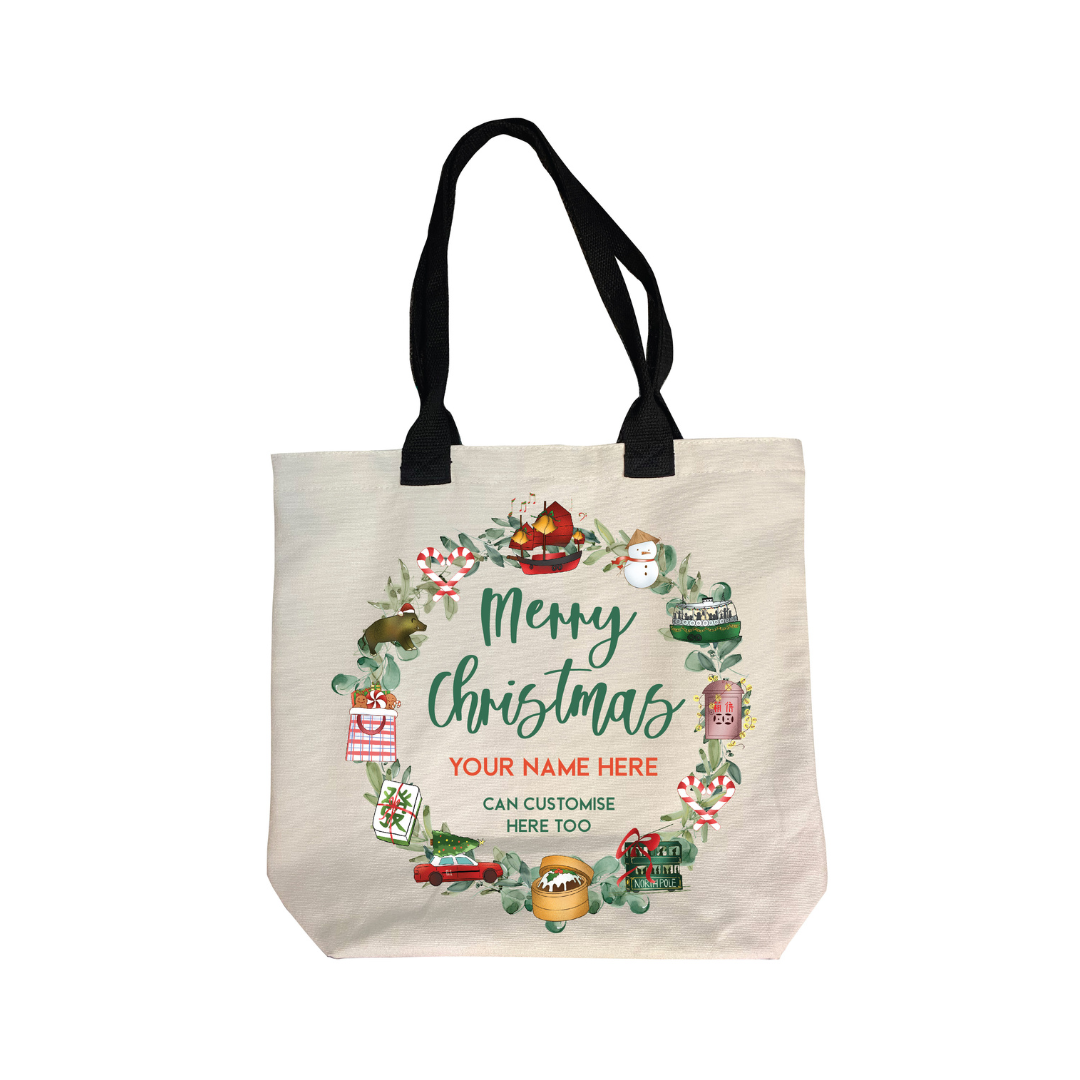 PERSONALISED TOTE BAG: Christmas Wreath
Made to order and shipped within 7 working days from ordering.

A personalised Christmas-inspired tote bag (with lots of Hong Kong touches). A great gift for a festive lover!
With it's robust handle this perfectly sized bag is great for shopping, popping in all the things you need when you're out and about with the kids, beach bits and pieces as well as ideal for your Christmas shopping! 
Also could be used as a gift bag doubling up as an extra present! A light and easy gift to post or pack if heading overseas for Christmas.
Size:  39cm w X 37cm h X 11cm d at the bottom 

60cm black woven handles
White cotton canvas